home
share
android

---
When silence is too much.
Simple visuals and soundscapes designed to enhance your calm and help you focus on what's important.
---
Whether you find it hard to focus on tasks, or getting off to a peaceful sleep, let some calm into your life and help send those distractions away.
What?
A clean and simple app to help you block distractions and relax. With an immersive display, unintrusive interface, and no in-app purchases or ads of any kind, Calm gives you the best chance of finding some peace in your day.
Need a break from the screen or just want some relaxing sounds throughout the day? Calm will keep playing in the background as long as you need. So treat yourself, put down that screen.
Where?
Calm is an Android app for phones and tablets, and it's available on Google Play.
... and here are some screenshots to give you a taste (tap to expand)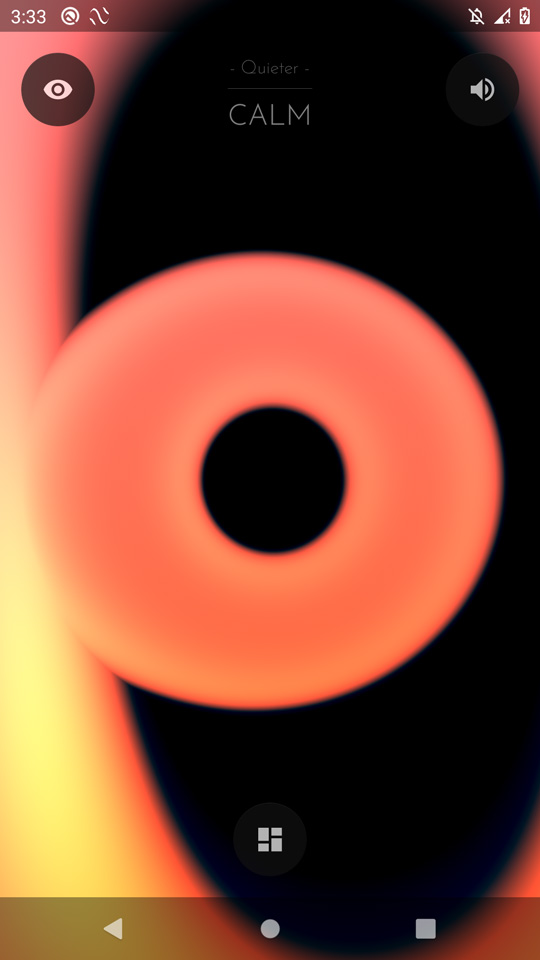 No Data
The app needs no data or WiFi; everything you see and hear is generated in realtime within Calm.
No Tracking
No ads, analytics, or in-app purchases. Never. Keeping distractions away and your privacy protected is important.
Just Calm
Take a breather, be calm, and relax.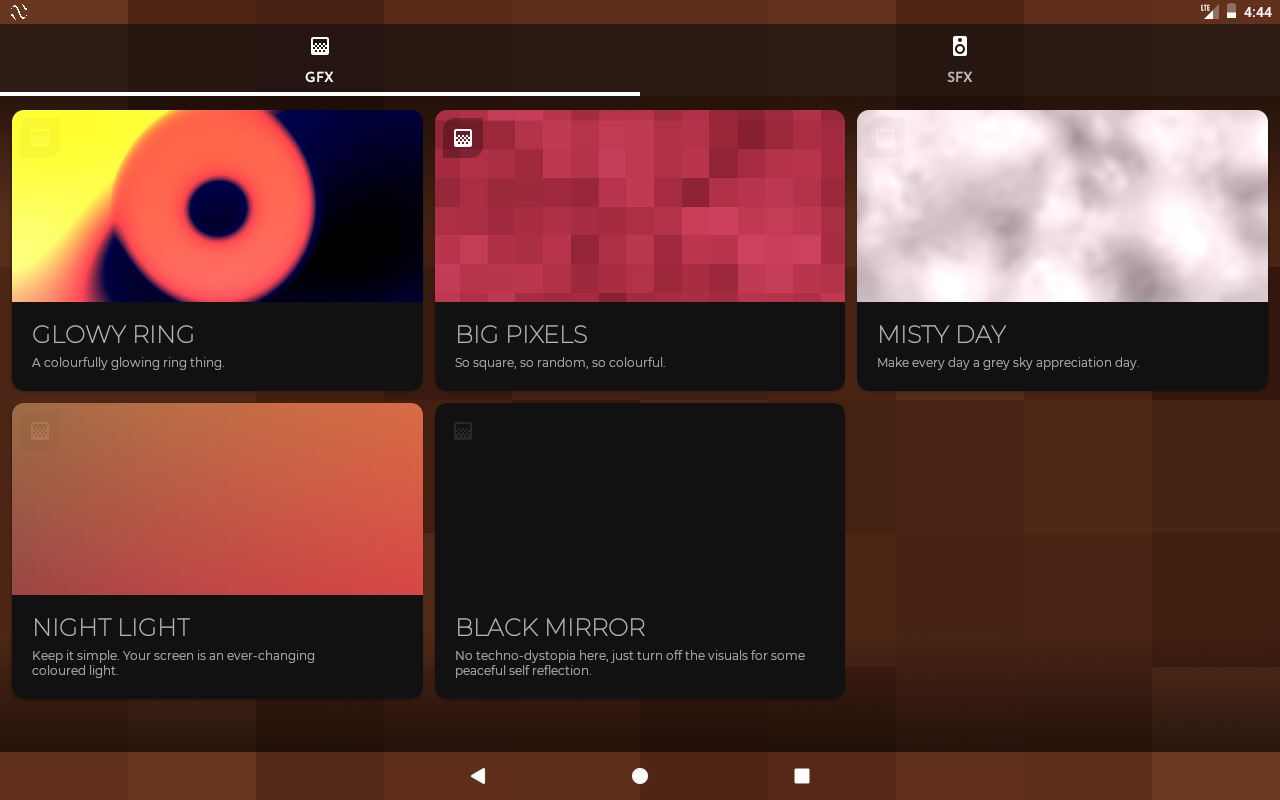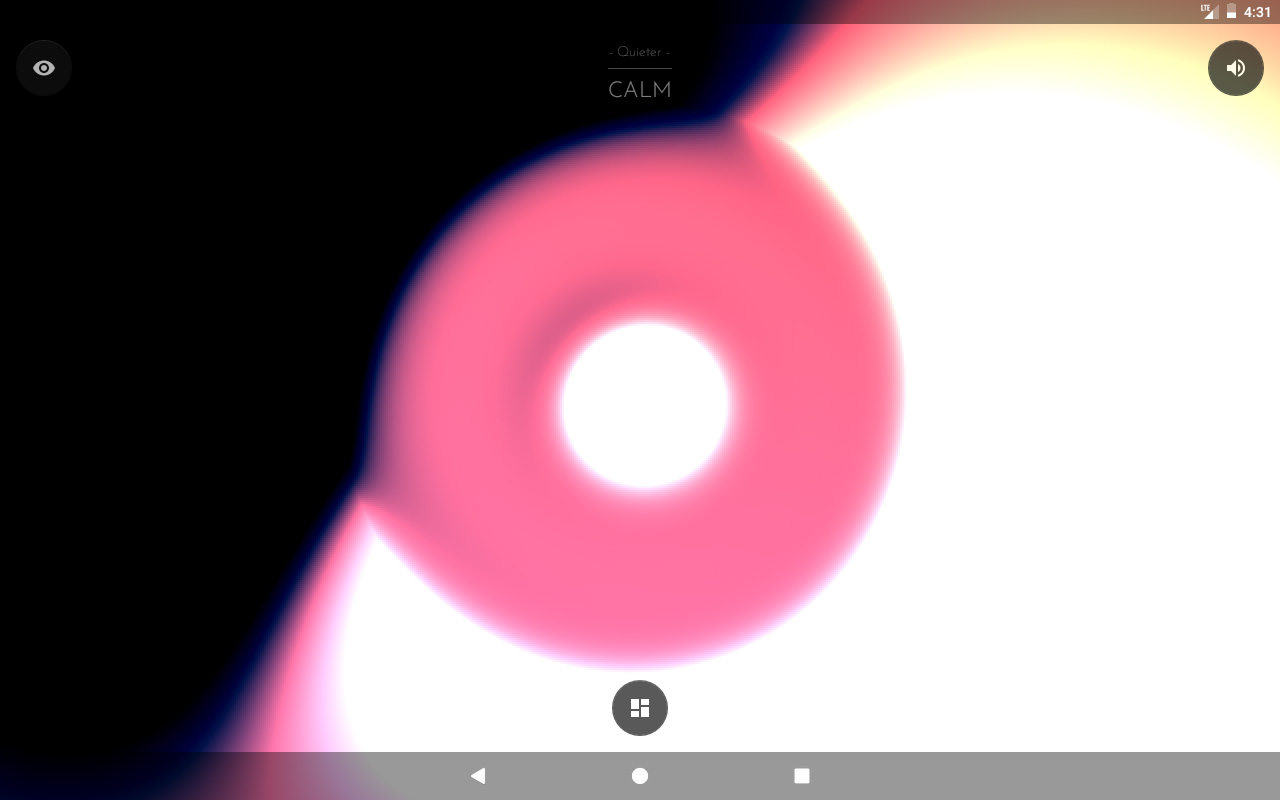 Future
There's more to come for Calm. More visuals, more sounds, and more interactivity.
By purchasing the app, for less than the price of a cup of tea or a tasty ale, you are showing your support for an independent developer and allowing the continued development of this and other apps in the future.
So thank you for your support and for showing interesting in this calm(ing) little app.
---